Antique Dinner Bell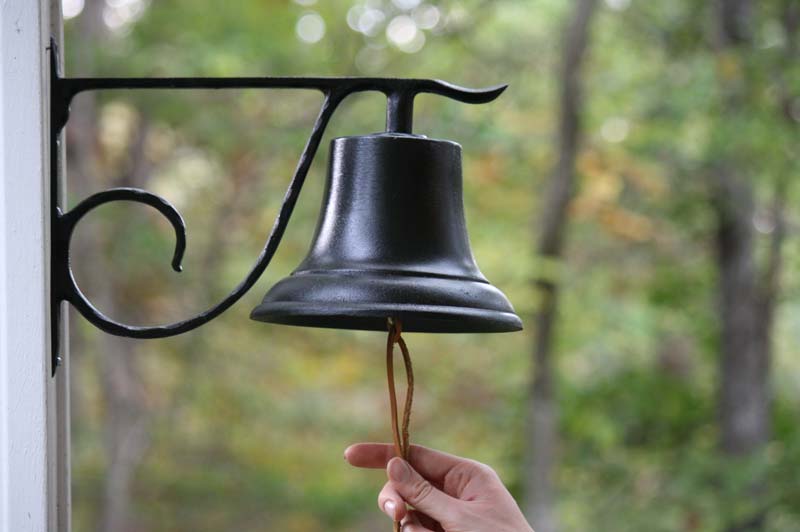 Cast aluminum with a black satin finish & leather pull thong.
Vertical section for attachment: 9 1/2" long, horizontal extention for hanging: 13" long, bell: 5 1/2" tall x 7 3/4" wide.
Antique Dinner Bell
Out of Stock



Fashioned to look like an antique bell, this country bell is reminiscent of simpler times. The cast aluminum bell has a black satin finish and a leather pull thong to be used for a fun tradition of calling the family in for dinner.


About Us
|
Contact Us
|
Frequently Asked Questions
|
Site Map
Shopping Cart
|
Checkout
|
Privacy Statement
|
Return Policy
|
Secure Ordering
|
Shipping Information
Place your order online or call us at 1-800-251-8824
Copyright Red Hill General Store ©2021 All Rights Reserved. Use of this site is subject to certain
Terms of Use
.
Accessibilty Statement