Gold Football Cowbells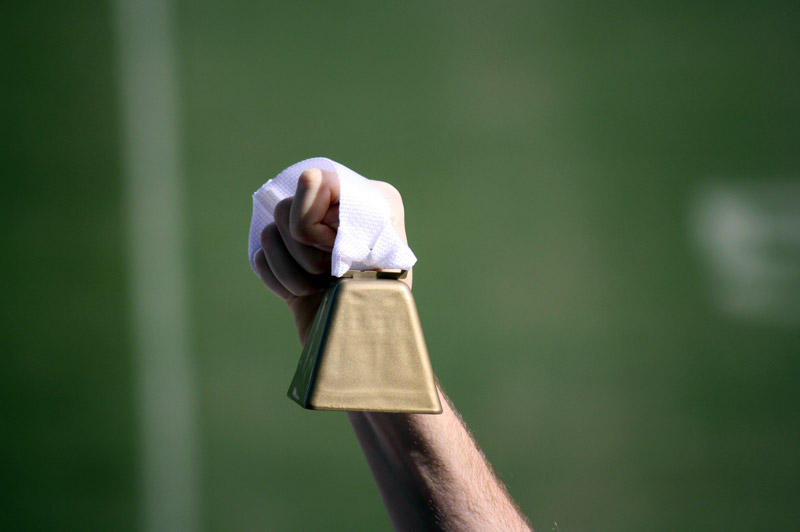 A single plate of steel with a gold powder coat finish. Made in the USA.
Height: 2 3/4"
Height with loop: 3 1/2"
Length: 3"
Width: 2 3/8"
Strap Width:1"
Strap Length when attached to Bell: about 6"

Cowbells for sporting events can be used at home or out on the town. Cheer on the team then make some noise afterwards! Gold cowbell comes with an optional black or white strap.