Desk Bell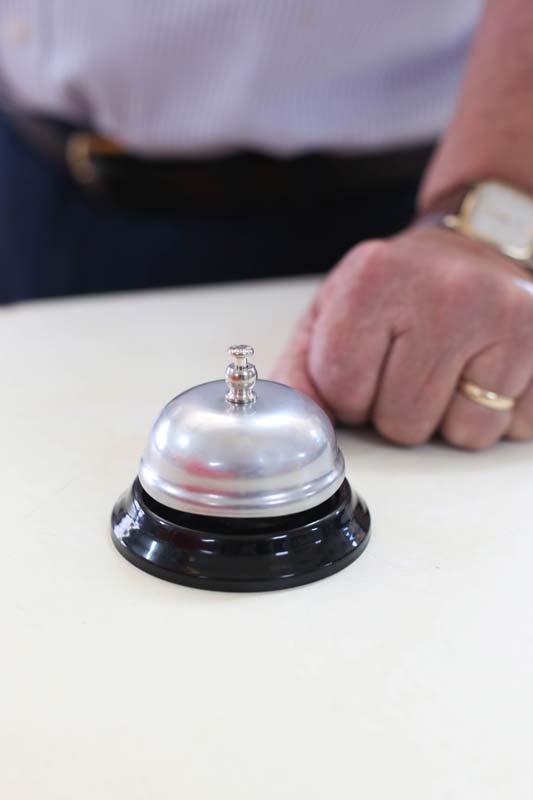 Bell is powder coated steel. Base is made of steel and painted black. Made in the USA.
Bottom diameter: 3 1/8", height without ringer: 1 1/2"

Desk bells are a must have for any service business. Put this call bell on a desk, podium, or table where guests can easiily call for service. Your employees will be front and center fast with this desk bell!


About Us
|
Contact Us
|
Frequently Asked Questions
|
Site Map
Shopping Cart
|
Checkout
|
Privacy Statement
|
Return Policy
|
Secure Ordering
|
Shipping Information
Place your order online or call us at 1-800-251-8824
Copyright Red Hill General Store ©2022 All Rights Reserved. Use of this site is subject to certain
Terms of Use
.
Accessibilty Statement