Tiny Decorative Bells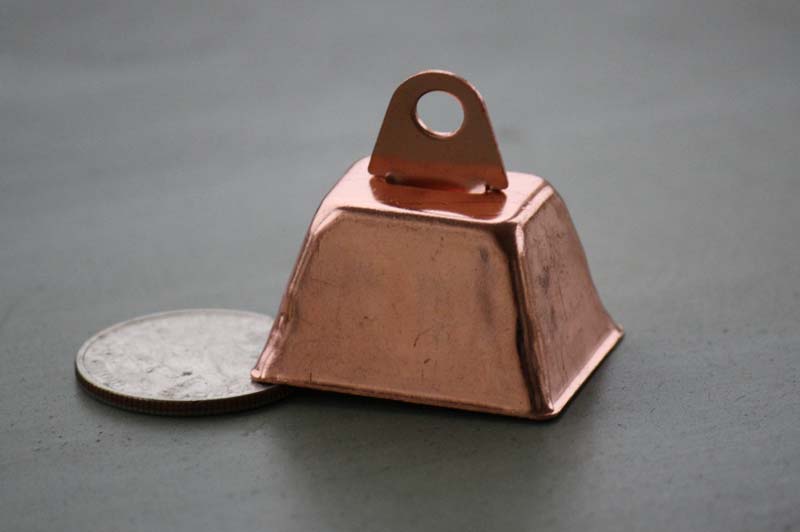 Made from nickel. Copper plated with a gilt finish.
Height: 3/4" Height with loop: 1 1/4" Length: 1 1/4" Width: 1"

Tiny Decorative Bells
Obccsm
Qty:
$

Tiny Christmas bells make beautiful, musical displays. This copper cow bell is perfect for garland or a wreath. Put it on a naughty kitty or a nice puppy for never ending family fun! Enjoy the holidays with this unique, small bell.