Blue Cowbell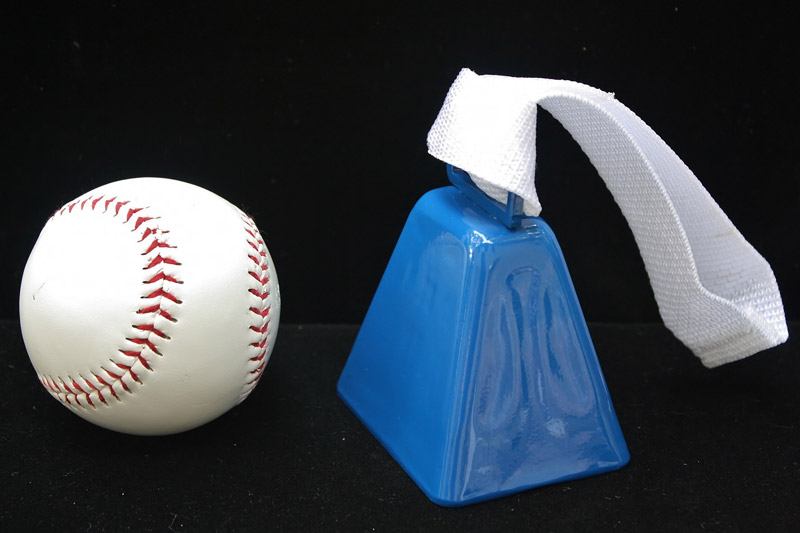 A single plate of steel with a blue powder coat finish. Made in the USA.
Height: 2 3/4"
Height with loop: 3 1/2"
Length: 3"
Width: 2 3/8"
Strap Width:1"
Strap Length when attached to Bell: about 6"

This blue cowbell comes with an optional black or white strap. Bring it to sporting events and decorate your home. This cowbell will make noise and draw eyes!