Large Cowbell 0K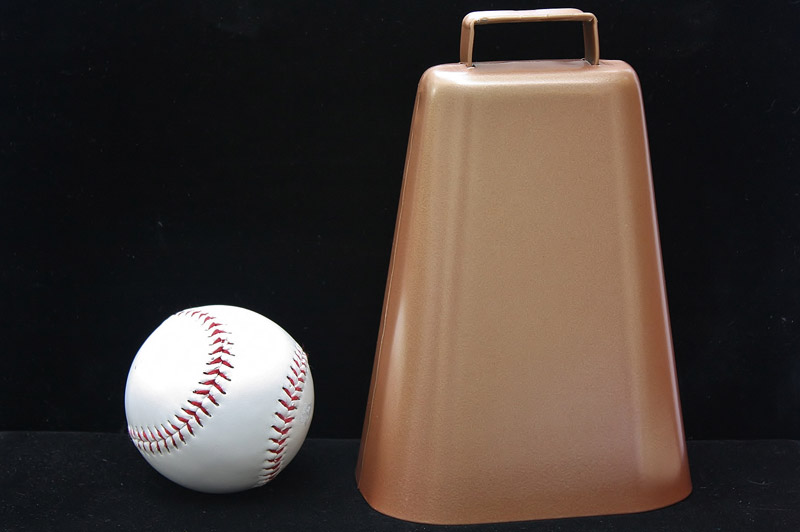 Two plates of steel with a copper powder coat finish. Made in the USA.
Height: 6 3/4"
Height with loop: 7 1/2"
Length: 5"
Width: 3 1/4"

This is our loudest, large cowbell. You will hear your cows far in the distance with this one. Hang it from a collar or use it for decoration. You will see and hear this bell every time.