Red Cowbell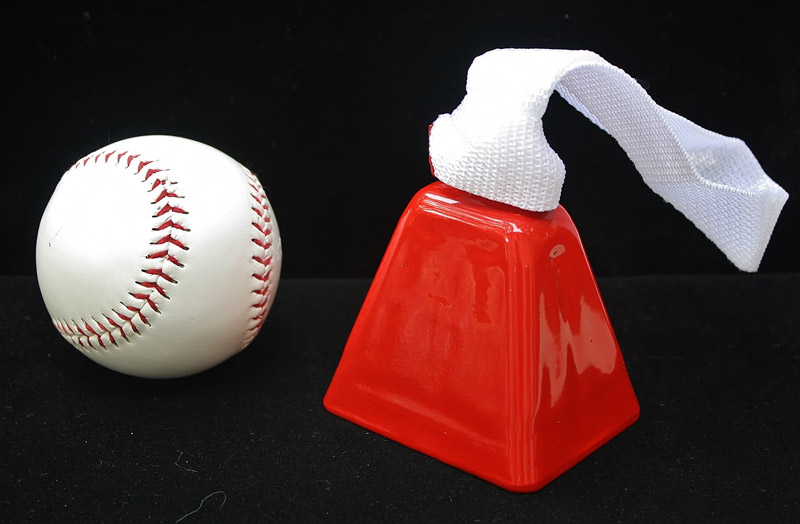 A single plate of steel with a red powder coat finish. Made in the USA.
Height: 2 3/4"
Height with loop: 3 1/2"
Length: 3"
Width: 2 3/8"
Strap Width:1"
Strap Length when attached to Bell: about 6"

This red cowbell has a beautiful sound to be heard at long distances. Bring this bell to sporting events and all occasions like weddings and holidays. Cowbell comes with an optional strap.