Small Cow Bells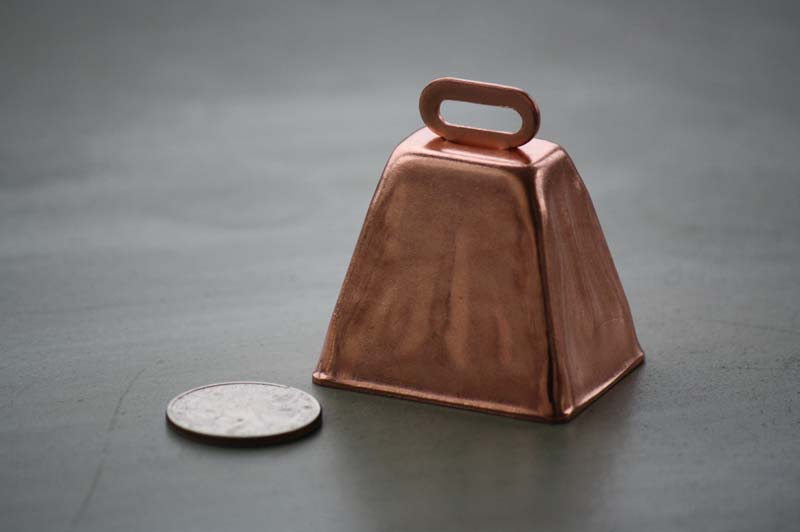 One piece, Coppered finish Available in Single & Case Pack quantities
Case Pack contains (12 Bells)
Made from nickel. Copper plated with a gilt finish.
Height: 1 1/2" Height with loop: 2" Length: 1 3/4" Width: 1 1/4"

Small Cow Bells
Orh5445
Qty:
$

Copper cow bells are the perfect craft bells for decorative projects. These small bells will bring style and noise to parties and events. Put them on a naughty kitty to warn birds of her approach! There is always a use for a craft cow bell.