Triangle Dinner Bell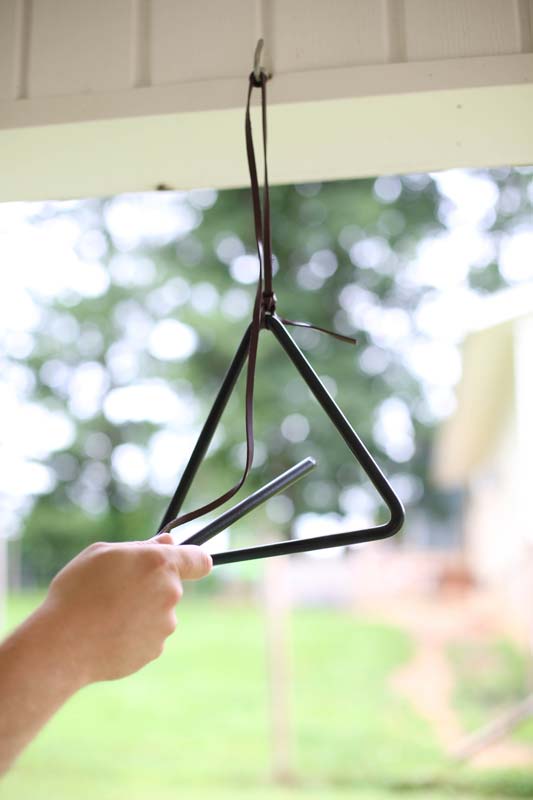 Black cast iron with black leather tie
Triangle Dinner Bell
A58434
Qty:
$

Get the crowd's attention and call them in for dinner with this triangle dinner bell and striker. The triangle shape frame will add an elegant touch to your deck, patio, or entry way. This triangle striker makes a clear resonating tone, ideal for indoor or outdoor use. Hang it easily from any bracket or hook.


About Us
|
Contact Us
|
Frequently Asked Questions
|
Site Map
Shopping Cart
|
Checkout
|
Privacy Statement
|
Return Policy
|
Secure Ordering
|
Shipping Information
Place your order online or call us at 1-800-251-8824
Copyright Red Hill General Store ©2022 All Rights Reserved. Use of this site is subject to certain
Terms of Use
.
Accessibilty Statement