Dog Bell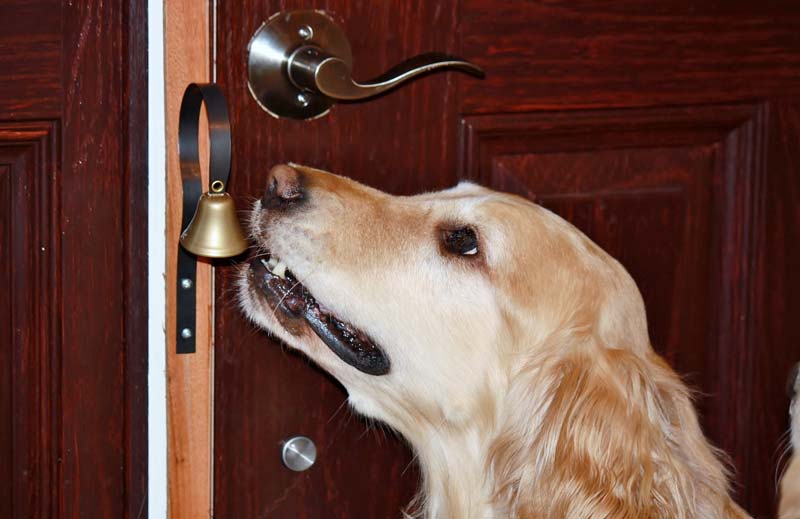 Solid brass bell, simply adjust angle with pliers to fit your door.
Includes two gold screws for installation.
Diameter 1 7/8", height 7"

Use this dog bell to train your dog to ask to be let outside. This jingly bell has a pleasant sound to alert you to your dog's bathroom needs. It is as simple as familiarizing your dog with the bell, then rewarding them every time they ring the bell. Give them a treat and let them out! You'll have a happy dog with this quality dog bell.


About Us
|
Contact Us
|
Frequently Asked Questions
|
Site Map
Shopping Cart
|
Checkout
|
Privacy Statement
|
Return Policy
|
Secure Ordering
|
Shipping Information
Place your order online or call us at 1-800-251-8824
Copyright Red Hill General Store ©2022 All Rights Reserved. Use of this site is subject to certain
Terms of Use
.
Accessibilty Statement